HOME | UPDATES | JOIN | MEMBERS | LINKS
WETLOOKBOYS
Pictures and movies of boys and men in wet clothes, fully clothed wetlook and some open shirts!
This weeks update:
We mostly post some nice boys for you, but sometimes we get a mature man that loves to do wetlook as well.
Like Rob, in jeans and gray shirt he enjoys splashing around :-) Next week: new young hunk Kenny!



Movie of Johan in gray trainer pants and a black sweater, he dives and plays wildly!

Jurriaan in jeans and a purple shirt has some expressive poses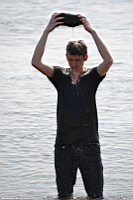 Tim in beige cotton pants and a blue shirt over a white top

Riv in an Ajax trainer getting totally soaked!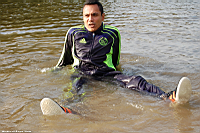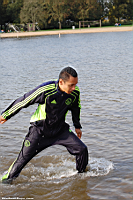 Rick in a Hummel sports shorts and white shirt that clings fantastic!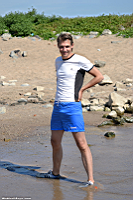 On this site we focus at boys that enjoy making wetlook, getting soaked while fully clothed. There is clothed swimming, but also posing in wet clothing.
This is a fully clothed, nonude wetlook-site. That means that all images, including those in the memberarea, are of boys and men wearing wet clothes!
USC2257: All men on this site are 18 years or over.
UMD