HOME | UPDATES | JOIN | MEMBERS | LINKS
WETLOOKBOYS
Pictures and movies of boys and men in wet clothes, fully clothed wetlook and some open shirts!
This weeks update:
It's a short movie but of such a hunk that we tought we give it to you anyway...
Quino in lumberjack shirt poses like a pro!



Long tall Mattijs in jeans in a tree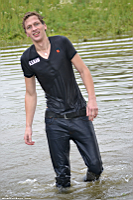 Danny takes his new good shoes into the water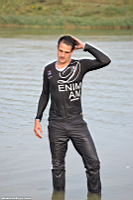 Very long and good movie of Mario, wearing jeans, a lumberjack shirt and a Nickelson-style bomberjacket!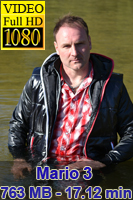 On this site we focus at boys that enjoy making wetlook, getting soaked while fully clothed. There is clothed swimming, but also posing in wet clothing.
This is a fully clothed, nonude wetlook-site. That means that all images, including those in the memberarea, are of boys and men wearing wet clothes!
USC2257: All men on this site are 18 years or over.
UMD